Finally. I have been waiting for weeks to watch this movie and finally here it is. Actually I wanted to be the first person who writes it's review so I tried to write my blog while watching the movie but that didn't work out at all. I was so into the movie that I totally forgot my blog. So I'm writing it now after the movie just finished.
This is actually the first movie I saw the day I got premiered. I was very excited, I woke up at 6 in the morning(usually I wake up at 9). I was so sleepy but I was still determined to watch it.
Main Characters:
Miya Sasaki/ Taro
Voice:Mirai shido
Kento Hinode
Voice:Natsuki hinae
Synopsis:
The original story about finding one's true self is set in Tokoname, Aichi and centers on Miyo "Muge" Sasaki. She is a peculiar second-year junior high student who has fallen in love with her classmate Kento Hinode. Muge resolutely pursues Kento every day, but he takes no notice of her. Nevertheless, while carrying a secret she can tell no one, Muge continues to pursue Kento. Muge discovers a magic mask that allows her to transform into a cat named Tarou. The magic lets Muge get close to Kento, but eventually it may also make her unable to transform back to a human.
Staff:
Mari Okada/ Screenplay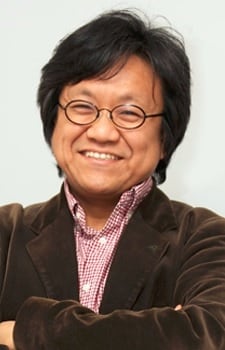 Junichi Satou/ Director
Tomotaka Shibayama/ Director
I have always been a junichi sato fan to begin with, Sailor moon, Neon Genesis Evangelion, sgt.frog series. I'm raelly a big fan of his work so I had high expections on A whisker away. And it did exceed my expectations, it was really really good.
It is directed by Junichi sato who also directed other great TV shows like Sailor Moon, Neon Genesis Evangelion and also he is the cheif director of the sgt.frog series. Junichi sato outdid himself with ths anime.
The movie has been amzingly taken. I've got say this movie was even better than I expected. And the fact that I love cats made it even better.
The first time I saw miya she was really dislikable for a protagonist but as the movie continued I became connected with her. I understood her. Other characters were also really connectable, I could really understand each and every emotion between all the characters. The unique thing about this movie is that it is not just a normal love story, there are a lot of genres included like magic, fantasy and most importantly it is a coming of age story. All the different tropes used in the movie made it very compelling for me.
CBR said "An Unlikable Protagonist Sinks the Netflix Anime A Whisker Away". Yes that's what they said. Well in my opinion I didn't think it was that boring, sure there were some scenes that I wanted to fast forward but overall I didn't think it was boring rather it was exciting to see such a movie.
Romance movies are kind of my thing, so I was thrilled to see what kind of romance will be in this. I trying not to give any spoilers but I will say that there are several moments in A Whisker Away that made me cry.
To be honest I thought the starting was kind of boring but the movie eventually became interesting. What's particularly enjoyable about A Whisker Away is that it manages to steer clear of the typical tendency of anime to overload a movie with far too many themes, side stories, and minor characters.
The movie also had some amazing quotes. Check them out here.
"Don't forget to be my friend tommorow"-Miyo
"I'm not that confident in myself. So I didn't say anything" – Hinode
"Maybe you don't need me, but I need you" – Yori
"So what if I'm forcing myself to smile. I do it because I want to." – Miyo
A whisker away official trailer
Is it worth watching?
I would like to recommend everyone to see this movie. It was so stunning that I had tears at the end. A Whisker Away sways beautifully with a right blend of emotional touches through its duration for around two hours. 'A Whisker Away' plots a pleasant anime experience with a professionally executed script. The main character of 'A Whisker Away', Miyo gives a lot of takeaways for its audience. A Whisker Away is mostly about depression so I think if you really paid attention to this movie then you would've definetely cried atleast once.
It is actually pretty deep, which I find most anime movies to be. There are lots of lessons to learn when watching A Whisker Away.
A whisker away gallery