Man, I went on a full manga/manhwa berserk by reading more than 30 mangas this month(the most I've read in a single month). I've read more than 2,200 chapters from which 953 chapters* were from one manga. November is going to be a busy month for me so I thought why not read as much as I can and I ended up reading more than 30. Sorry for not posting frequently, guess I was too caught up in reading.
This month has been very good for me, I found some absolute gems. From oneshots to webtoons, I've read some really amazing stories and it's time to share them with you.
*"Tomo-chan is a Girl!" was the manga with 953 chapters but each page was a chapter so I basically read 953 pages.
My favorites of the month:
Que sera sera (71 chapters)
Review: I'm not sure what I went into this expecting, but it exceeded all my expectations and is now one of my favorite webtoons. The characters are all very realistic and well-written. It was like reading a Kdrama. It has the perfect mix of funny and heart-fluttering moments, and there were even some times where I shed a few tears and that's why it's my favorite manga of the month.
Boarding school juliet (121 chapters)
Review: I didn't have high expectations for this one but the first chapter got me. Overall decent comedy, romance and drama it doesn't take itself to seriously for most of the manga. What really impressed me was that they deal with their problems looking at the long term where as in the usual trope romeo and juliet fight against everyone to be together these guys try to change the people and society around them so not only they can be together but so that everyone gets along.
Salty studio (66 chapters)
Review: A Ensemble cast manga(which features a large cast of characters with almost equal screen time and importance to the plot). Love this webtoon, it has quirky characters and the main cast here is full of them. Also enjoy how this touches on some of the characters personal demons/problems and not have the entire focus of those problems on one or two characters but all of them.
Yes, My Boss! (64 chapters)
Review: It was one of the cutest reads I ever read this month. Now the ending was a little bit rushed and can get confusing in some scenes but overall the 64 chapter story was cute and funny. It's definitely worth the read if you're out of what to read next.
Woman's best friend (109 chapters)
Review: There's a crazy dog at Sungwoon Publishing Company. It has an expressionless face, a monotone voice, cold and dark eyes, and a difficult personality. Its name is Woojoon Seo. But is this man really crazy?
Loved it. This webtoon was really good, I loved reading it. The only problem I finished it too soon, I wish I read it more slowly. I really liked the artstyle of this webtoon and the plot was good.
Okite kudasai, Kusakabe-san (12 chapters)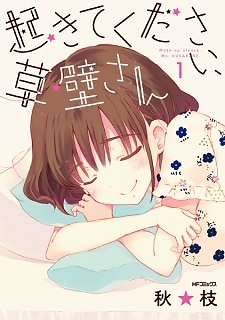 Review: This is a story about a girl who wants nothing more but to sleep in on her holidays, Kusakabe, and her boyfriend who wants nothing more but to get her outside, Saneomi. His attempts to use everything at his disposal to coerce her out of bed are met with her attempts to stop him at all costs. It's a love comedy about the weekends that these two spend together.
The plot is really different from all the other romance mangas and it's too wholesome.
Musunde hiraite (42 chapters)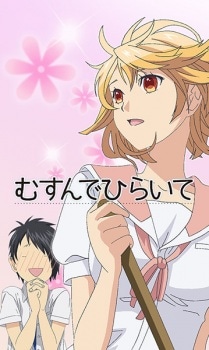 Review: Another Ensemble cast manga. For some reason I love reading ensemble cast mangas a lot.
I must say the art is very much eye candy for me. I loved the manga straight from the first chapter. The chapters is definitely amazing, a potential plot, amazing art, and some humorous parts are what makes it a must read manga but I think first story was more better than the others.
Bastard (94 chapters)
Review: coming soon!
Trainees (30 chapters)
Review: First of all I don't think this is that bad. Most people said that the plot was messy and it was really rushed. In my opinion I loved it, sure it was a little bit rushed but it was definetely readable. It was my first time reading a webtoon/manga about Kpop idols and it was definetely worth it.
Akatoki Hoshi Residence (7 chapters)
Review: A love story between aliens and humans. Short yet cute and a little bit thought-provoking. The first was quite cute and had a sweet yet funny resolution to their story, while the second was quite bittersweet without beating you over the head with its themes. All in all, a great and quick read!
The Stories of Those Around Me (60 chapters)
Review: The main story is about three 25 year old women with three different personalities and three different lives. The variety of characters and the fact that they're all relatable is what makes the story shine.
The art style was perfectly fitting for this type of story and characters. The characters were so adorable to look at and their reactions were funny I could stare at them all day. This webtoon kept me smiling throughout the whole thing.
Toshishita Yankee wo Oseru Kudan (3 chapters)
Review: A dangerous love comedy between a brilliant high school student and a younger delinquent . This was very short, sweet, and cute!!! Wish it was longer because I enjoyed it way too much.
Koekoi (130 chapters)
Review: The romance manga is about "love that starts with a voice", what happens when you fall for a guy who wears a paperbag on his head all the time. I made sure I didn't skip to the end just because i wanted to see Matsubara's face and man was his face so handsome.
I didn't find the full english translation anywhere so I just looked at the pictures and understood what was happening. Learning Japanese is hard.
Love in Spring (58 chapters)
Review: To tell the truth I was a little dissapointed. The plot and the art were not what I expected but still it was worth a read.
Koi to Utatane (30 chapters)
Review: Finally! I waited for so long for this manga to get fully translated to finish it. Although I don't read much student-teacher or family relationship mangas this was an exception. I really liked its relaxed pace and it's nice art.
Yukuyuku Futari (12 chapters)
Review: Super cute and wholesome. Despite it's shortness, it's still a good read.
---
More mangas I've read this month
---
Ahhh what a good month. Hope everbody is doing okay and I'll be back soon.
Thank you for reading.