Another month gone like that. A lot happened this month, my online classes resumed again after a break. I finally entered 11th and I've gotta say I've been too busy to even read any mangas so I'm glad I was ale to raed atleast a few of them. I can't believe that laread half of 2021 is over, days are going really fast when you're just sitting around lazily.
Anyway let's get into it
---
Koi wa Inamono Biminamono
Score: 10/10
Taira is a handsome but aloof university student who rejects every girl who asks him out, no matter how gorgeous. He has no interest in love or food, taking in the bare minimum nutrition required as he spends all his time at either university or his part-time job at a TV station. One day, he comes home drunk and passes out in the hallway outside his apartment. His neighbor, Koto, takes him in and treats him to a delicious meal. Being an avid cook, she asks, "How does it taste!?" But, instead of providing helpful feedback, Taira says, "I don't care about food as long as it suits my taste…"
"Please stop trying to feed me!" He can't be won over with romance or food?it's an impossible love story!
An adorable story about discovering the meaning of love and self-worth(and food). The story is not so dramatic with a simplistic style which makes it worthwhile to read.
---
Gingerly in love
Score:
Do you know the history of millennial ginseng? According to legend, this plant with magical virtues could be reincarnated as a human by reaching the age of 1000 years. But she is a girl-plant, not easy to get used to the unpredictable daily life of men … While she thought she had found her place, here she is accused … of murder ?!
I'll say it, not the best webtoon I read and not the best art but that doesn't mean it was good(in a certain way). The story was different I'll give it that but the flow of the story was just confusing, it just jumped from things to things, I gave it a 7.5 because it was still enjoyable.
---
ocha ni gosu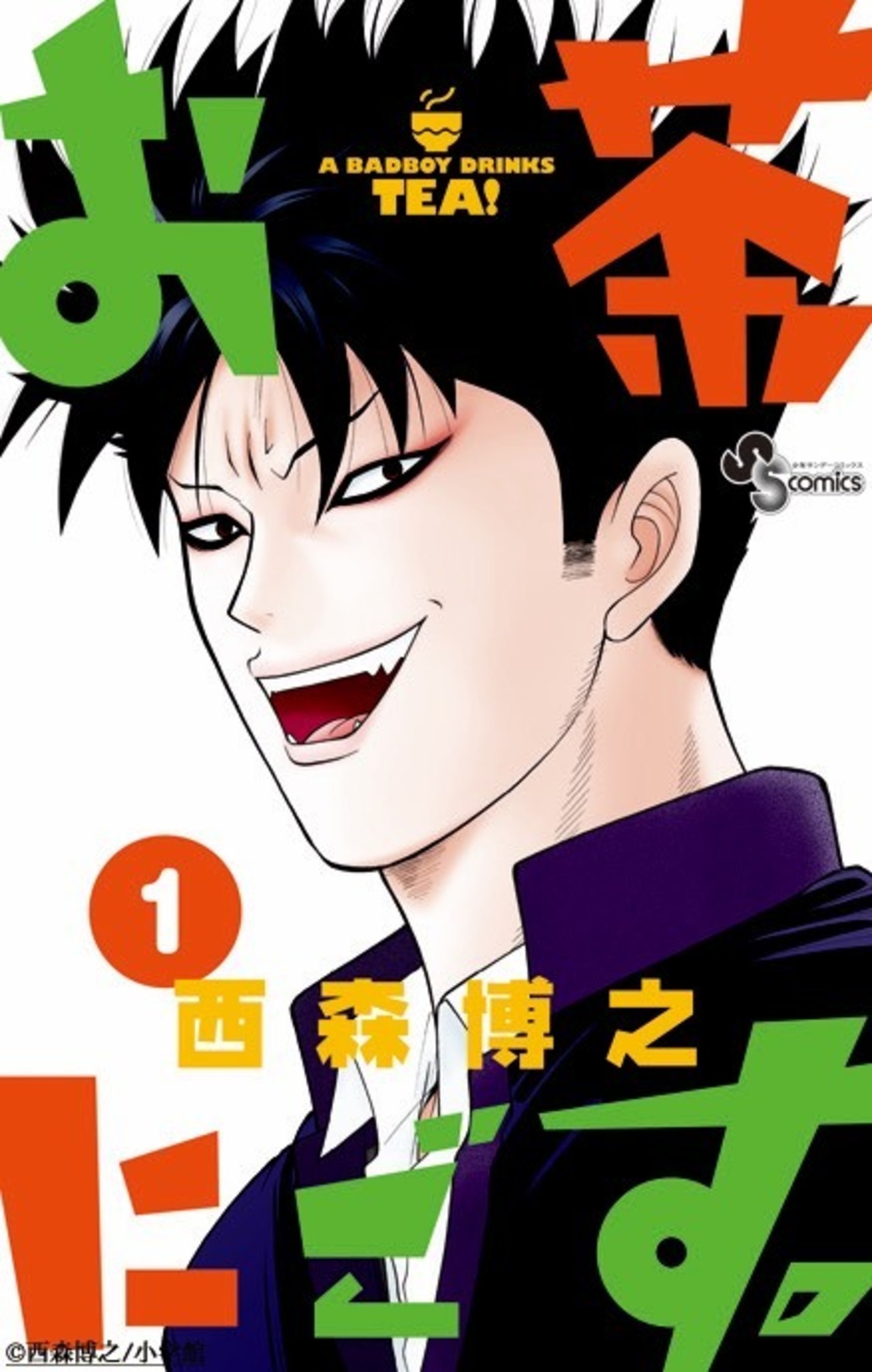 Score: 7/10
The story follows the high-school delinquent Masaya Funebashi, better known as "Devil Ma-kun" who is trying to reform his image by joining the tea ceremony club.
From the author of Kyou kara ore wa!! so I had a lot of expectations but this manga blew it. As the synopsis says, the story is about Masaya who has a scary face and always gets into fights but when he enters high school he decides to join the tea cermony club with his friend yamada to show others that he's not scary at all(or atleast that's what he thinks).
The first few chapters were really good, raelly fulfilled my expectations but as it went on it just got worse. The story just went off track but the only thing that saved this manga from being a total train wreck was the comedy. Nishimori sensei kept his style of comedy and that was the only good thing about this manga.
---
kyou kara ore wa sagawa the hero & those two
Score: 89/10
It's been 25 years since Mitsuhashi and Itou suddenly disappeared right before the high school graduation ceremony. Sagawa, now in his forties, is working at a dead end job after giving up on his dreams. When he finds out that his coworker Miyabi is being abused by her older brother, he tries to intervene, thinking that he could be like those two were back in the day. However, it backfires horribly, and he finds himself on the verge of being killed. All out of options, he prays for help in desperation, when Mitsuhashi and Itou suddenly appear out of nowhere, looking exactly like they did all those years ago!
Speaking of kyou kara ore wa!! I never knew this sequel existed till I stumbled upon it. The boys are back! this time with sagawa. I was in a little bit doubt about how it's gonna turn out but the last few pages had me. This not the type of story that is shown in the original one but it's still enjoyable.
---
Sensei x Seito Anthology
Score: 8.5/10
An anthology of teacher-student romance:
1. Kimi wa Tenshi
2. Senobi no Koi 
3. Gingerbread to Coffee 
4. Sensei to Seito no Koubousen!? 
5. Kowagattecha Hajimarimasen yo (
6. Takane no Hana 
7. Misuteai 
8. Okujou nite
9. Itazura: Shiota-sensei to Amai-chan
An another anthology with full of wholesomeness but this time with sensei.
---
Blade of the immortal
Score: 8/10
Manji is an immortal swordsman, who has been cursed with eternal life. He has grown tired of living with all the death he has created. He has no skills other then those of killing, thus he forms a plan to regain his mortality: he shall kill one hundred evil men for each good one he has killed. The old witch who afflicted Manji with immortality agrees to Manji's proposition and Manji is set on his path to kill one thousand evil men. On his journey he meets a young girl, Rin, who has her own vengeance to seek against the sword school whose members slaughtered Rin's family. Rin and Manji journey together, each hoping to find some kind of peace. In their way are many varied enemies. Rin and Manji are almost constantly under attack and must learn to live their lives, avoiding being consumed by revenge.
Absoluetely wonderful. This is my first time reading amanga set in the samurai's era. The art style and detailing is just too good, and the actions scenes is esceptionally good. All in all this manga is just amazing. I only gave it a 8 because I thought the pacing was a bit too slow but that may be just my opinion.
---
Osananajimi ni Najimitai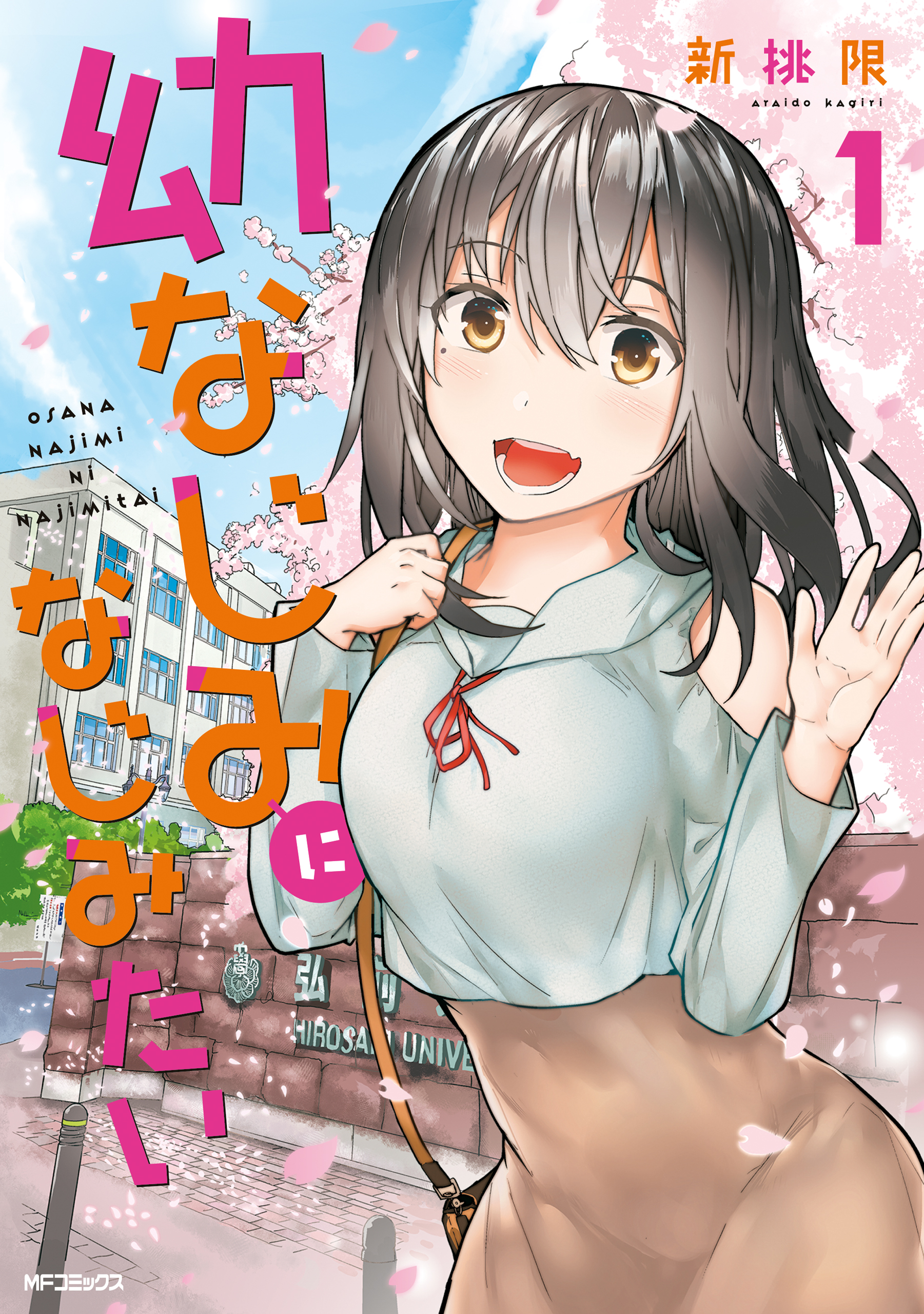 Score: 7.5/10
Fujimino Daisuke was often pushed around by his tomboy childhood friend Hino Matsuri but several years later, they meet each other again in college where Daisuke discovers that Matsuri has developed into quite a lovely young woman. But despite that, much to Daisuke's dismay, she has also retained most of the tomboy personality that made her a little difficult to get along with in the past.
Finally a manga with childhood friends that ends good. One of the underrated gems, although the ending looked a bit rushed it's really good and wholesome. The only drawback is that the art is not the best other than definetely worth the read.
---
That's all the discoveries for this month, let's meet next month.
Thank you for reading.