Oneshots that could've made good series. Just as the title suggests, today we're looking at the oneshots that had the potential to make a good serialization. All the oneshots below are my favorites and the only thing bad about these oneshots are that there is only one chapter😭😭. At the end I just start going
"I want moreeeeeeeeeeeeeeeee"
---
Nigate na no wa Amai Momo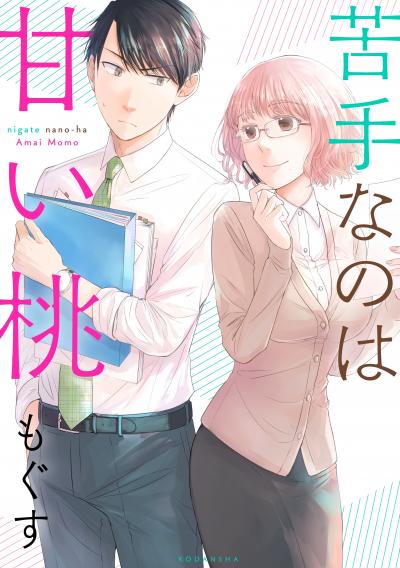 Synopsis:
"I've been working at the company for three months now, and it's kind of lacklustre…all because of her…"
Assistant Manager Momozono has a big chest, a baby face, and a gentle voice. Moreover, she's capable at her job. Everyone around says she's the female boss they all want, but newbie Onishi just can't bring himself to like her… This is an office love comedy by the same author as "Koi to Yobu ni wa Kimochi Warui".
The back and forth of these two, such a fun manga to read. The good part about this oneshot was that it was unique with no visible cliches in place and if this ever gets a serialization then it would be a blast.
---
Omae Watashi no Koto Suki daro
Synopsis: Tsubaki Izumi of "Oresama Teacher" and "Gekkan Shoujo Nozaki-kun" with her first new work in SEVEN years! It's a hilarious one shot about the beginning of a relationship between a bullish but clueless heroine and a shy boy!
A simple love story of a clueless girl and a shy boy. Despite being a one shot, I still enjoyed it. Izumi sensei's humour never fails to make you laugh.
---
Parasol Doumei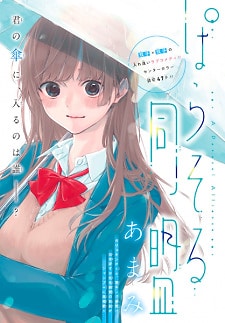 Synopsis: A boy who is a twin lags behind his overachieving brother in both academics and popularity. He proposes to the girl he likes, herself a twin, but had confused her for her twin sister. Embarrassed and in a compromising position, he agrees to help her to win the affections of the boy she likes, his brother, lest she leaks his botched confession to her sister, hampering his chances with his crush.
"I think not being able to do much actually brings out more fun in working hard". The oneshot actually works as a perfect continuation if a serialization is given. Usually I like love traingles and this something I would love to read more of.
---
Renai Kyoutei
Synopsis: A oneshot by the author of Bitter Change, Masayoshi, comes a story of forbidden love between a teacher x student and a student x teacher.
A romance oneshot which plays out both tropes. Funny from beggining to end, there are some things you won't see coming which is absoluetely funny.
---
Suki toka Ienai!
Synopsis: Is this a mutual love? Bamoto and Hiroto had an inseperable relationship since middle school, bamoto has a crush on Hiroto but she has trouble being honest with herself. Can she confess her love to Hiroto?
Absoluetely love it. This is the perfect short oneshot. No side characters, no drama, 20 pages and straight to the point. I would love to see more of it if it got serialized.
---
Gokiburi Buster
Synopsis: Humans may be considered at the top of the food chain, but when people are in the presence of cockroaches, they cower in fear. Who can they turn to when faced with these insects? The Gokiburi Busters, who have yet to fail to eliminate a threat!
This one shot brought to you by One and Yusuke Murata has got all the weirdness and funniness to make it an amazing one shot. Both mangas are extremely weird but will make your stomach pain from all thee laughter. I would read even 100 chapters of this.
---
Love Log
Synopsis: Okubo Souka hates girls but what happens when he's paired up with the quiet Magura for class duty?
So cuteeeee. I want moreeeeeeeeeeeee.
---
Kimi wo Suki ni Natta Riyuu
Synopsis: Yanagi is confused when Shimizu asks her to go out with him at their first meeting. Yanagi is a volleyball member who is always sees the negative in things and Shimizu is a person who always seed the positive in things no matter how bad it may be. Yanagi is shocked when shimizu suddenly confesses to her and thinks thathe just confessed to her because of a bet but when shimizu confesses that he like her for real. What will she do?
What happens when a negative mind meets a positive mind. This is a more longer oneshot than the normal ones but love it either way.
---
Chinmoku Girl no Little Cry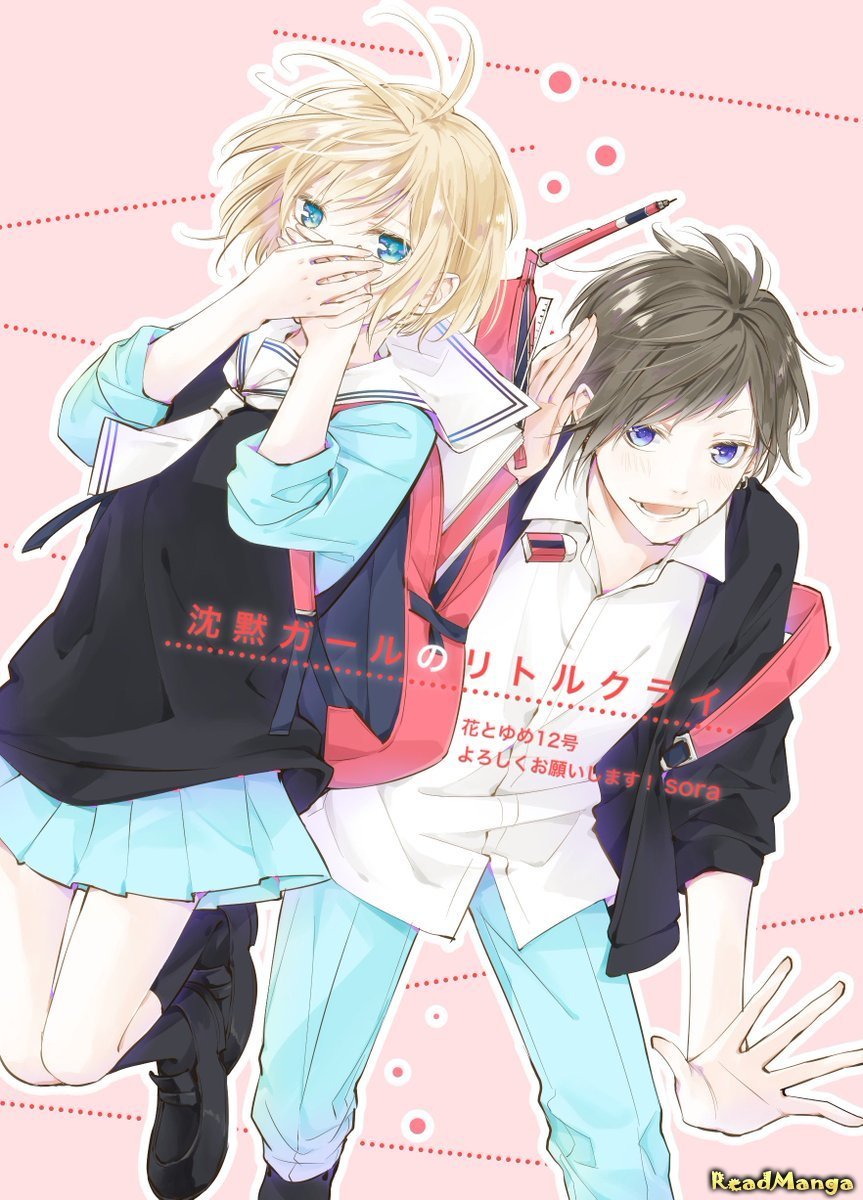 Synopsis: Kohane, a high school student who has a bad pronunciation since she was young. She refuses to talk since she's been teased by others because of her accent and chooses rather not to, than being laughed at. One day, when Kohane was going to the teacher's lounge, she meets a senpai who had wounds from a fight and gives him bandages since there was no nurse in the office. Igarashi (the senior) confesses to Kohane and helps out for her English pronunciation contest. The story is about Kohane accepting herself and finding someone who accepts herself with her awkward accent.
The story's okay and the art is not too bad either but for some reason I really like it. I know that there are more better one shots than this but this is my favorite. More than the plot or the art, I thought that the characters were really relatable in the one chapter I read which makes me just wanna keep reading it.
---
That's it. Comment down your favorite oneshots below. And stream "Permission to dance".
And also Argentina won. Yessssssssssss!!!! Another memorable match in Messi's legacy.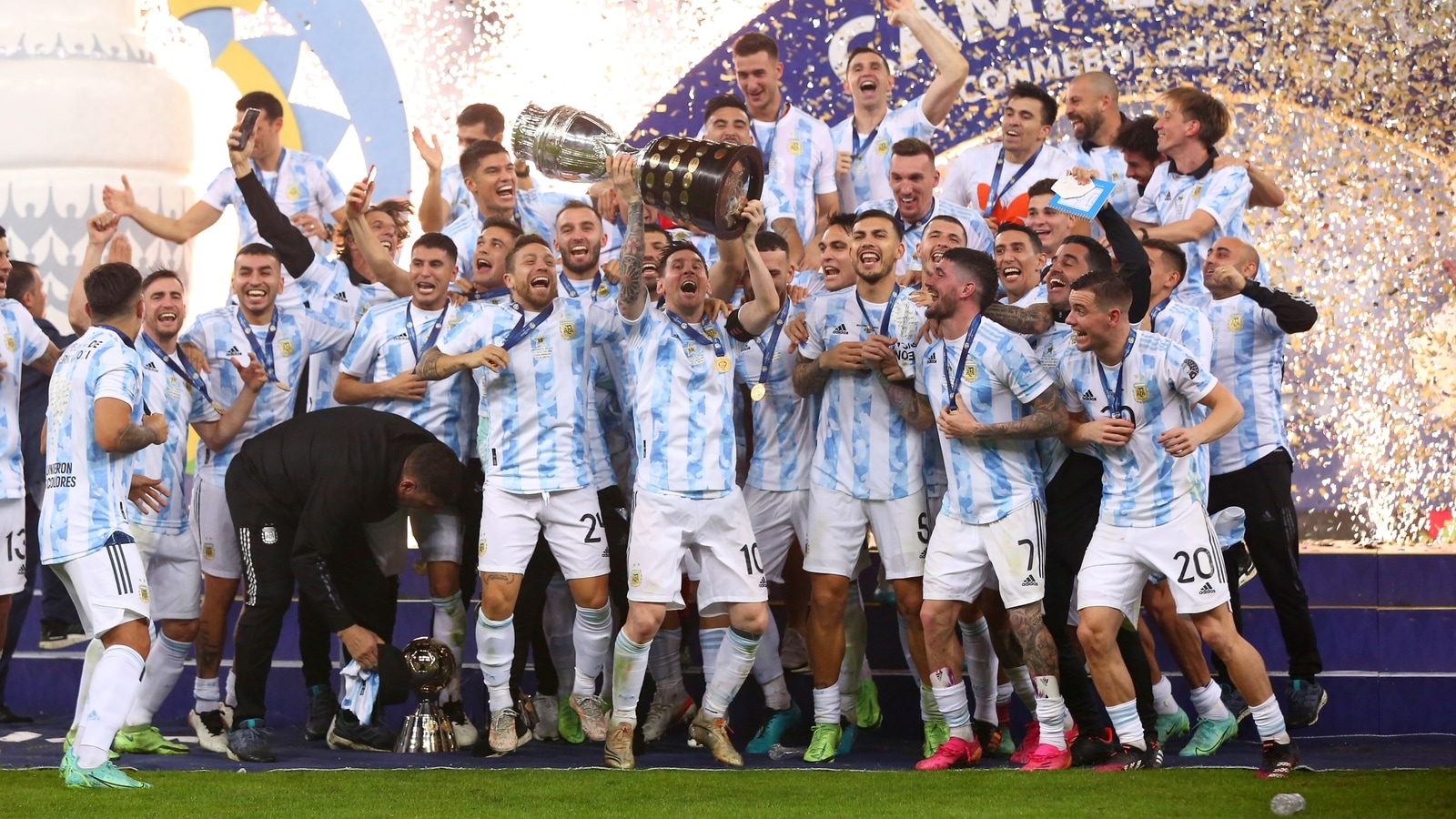 Thank you for reading.