Fall will be arriving in a few days leaving behind the wonderful summer. Now I haven't watched any of the summer anime because of how busy I was so I have made it my plan to watch at least a few of the upcoming fall anime. There are lot of upcoming shows adapted from popular manga like Komi-san wa, Komyushou desu, platinum end and blue period, I'm really excited to watch them.
There are also a lot of sequels to popular animes coming such as Jujutsu Kaisen 0, Mushoku Tensei: Jobless Reincarnation Part 2, JoJo's Bizarre Adventure STONE OCEAN, 86: Eighty Six 2nd Season and Date A Live IV. But I'm not gonna be watching any of these series because I've never watched the prequel of any of them so I'll probably watch them as soon as I streamed the previous seasons.
Let's take a look at the list.
---
Komi-san wa, Komyushou desu
Synopsis: Timid Tadano is a total wallflower, and that's just the way he likes it. But all that changes when he finds himself alone in a classroom on the first day of high school with the legendary Komi. He quickly realizes she isn't aloof—she's just super awkward. Now he's made it his mission to help her on her quest to make 100 friends!
One of the most awaited animes this fall. Komi can't communicate is a fun and wholesome story that started gaining popularity rapidly recently and for the right reasons. As someone who can't communicate with people well it will be really interesting to see how the story develops.
---
Platinum End
Synopsis: As his classmates celebrate their middle school graduation, troubled Mirai is mired in darkness. But his battle is just beginning when he receives some salvation from above in the form of an angel. Now Mirai is pitted against 12 other chosen humans in a battle in which the winner becomes the next god of the world. Mirai has an angel in his corner, but he may need to become a devil to survive.
From the creators of death note, Takeshi Obata and Tsugumi Ooba bring you another distinctive manga but not with the same quality as Death note. The manga was not favorized by everyone but it had an interesting storyline and who says the anime can't be better the manga. I really hope the anime turns out well.
---
Blue Period
Synopsis: The studious Yatora leaves a dry life of study and good manners behind for a new passion: painting. But untethering yourself from all your past expectations is dangerous as well as thrilling…
Started serializing in 2017 Blue period has gained steady popularity because of it's unique and compelling story. As an artist myself I can't wait to watch it. Definitely going to be one of the contenders for the best anime of the fall or maybe the year, we'll just have to wait and watch.
---
Mieruko-chan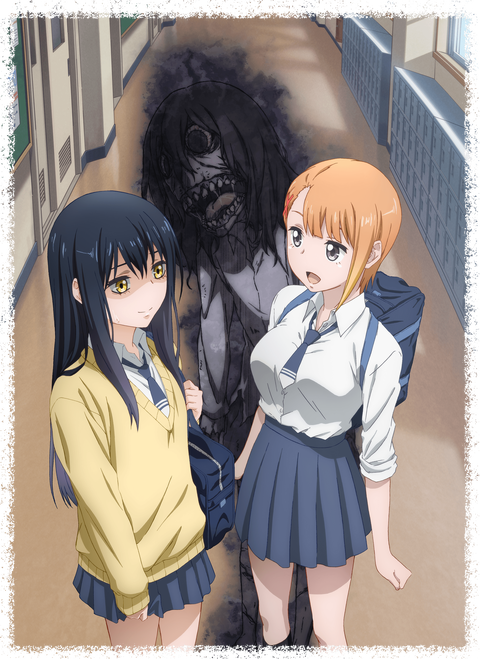 Synopsis: All of a sudden, a girl is able to see grotesque monsters all around her, but no one else can. Rather than trying to run away or face them, she instead musters all of her courage and… ignores them.
Definitely was not on my watchlist, I wanted to read the manga first but I'm kinda curious to see how the anime will be. The synopsis is really something, a horror-comedy, I'm up for it.
---
Visual Prison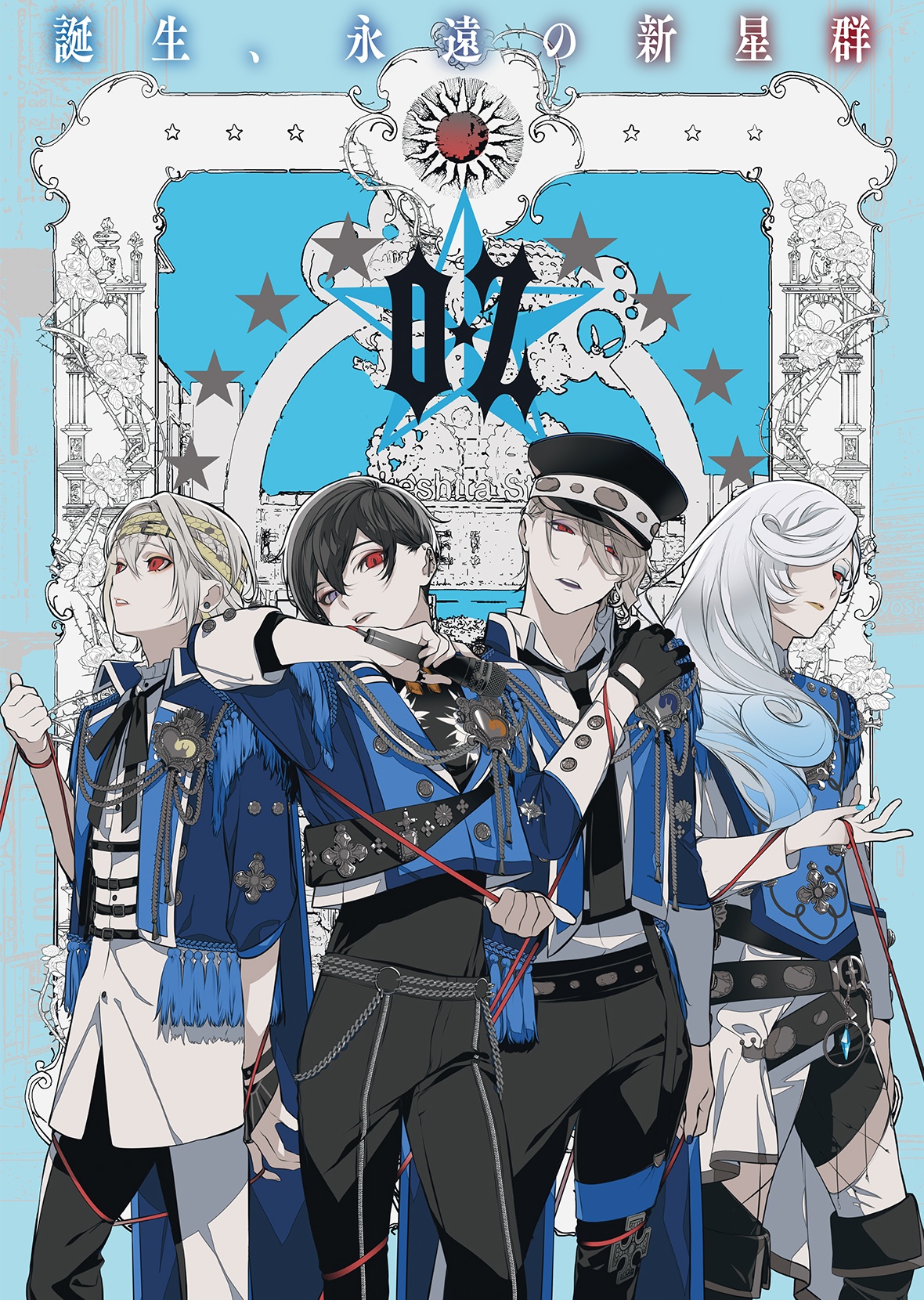 Synopsis: In the anime, vampires perform visual kei music and gather together in Harajuku in an event known as "Visual Prison" under a red moon once a year, performing visual kei songs to entrance an audience and offer the best song to the red moon above.
The story begins when Ange Yuki, a lonely boy with no family, travels to Harajuku to see his favorite artist, and there sees an intense musical battle between the bands Eclipse and Lost Eden, their energetic performance striking a pain through his heart.
This poster be serving the visuals. This anime popped up one trending every once in a while on anilist and I checked it to see what was that about. This is not your normal vampire anime, it is an anime with a twist, Vampire bands. Who wouldn't want to see some hot vampires singing that too in anime.
---
Sing a Bit of Harmony
Synopsis: The film tells the story of a new transfer student interested in her surroundings, and a song that brings happiness to her and her classmates.
One of the movies I'll be watching this month and plus that poster looks really good. I gotta say that poster got me, the art looks really good on it. It's been a long time since I watched a movie so this will be a good time to get back into it.
---
Takt op.Destiny
Synopsis: The musical composition formed a dwelling power in the girl. A legendary opera, a magnificent composition created in the past. A new life—"Musicart"—imbued with the score.
An ephemeral, beautiful, and fateful tale of girls fighting with the power of musical scores in a world where music has been forgotten. They just aim for the delight that lies beyond. Takt Op. connects music to tomorrow
MADHOUSE X MAPPA. That was enough to get me into it and the trailer looks OP. Can't wait for it to start.
---
Kyuuketsuki Sugu Shinu
Synopsis: A vampire hunter learns of a mansion inhabited by a vampire who's rumored to have kidnapped children and goes there intending to take him down. But then it turns out that the vampire's a wimp who keeps turning into ash at the smallest things… And that the kids aren't being held captive, they're just using the "haunted house" as their personal playground.
Another vampire anime but also slightly different from the usual ones. In this the vampire is a wimp who just gets into a series of misunderstandings because of his appearance. I thought it would be fun to see how different it would be form u your usual comedies.
---
Tsuki to Laika to Nosferatu
Synopsis: Set in a fictional world, 10 years after a long war divided the world into two superpowers: the Union of Zirnitra Republics in the east, and the United Kingdom of Arnak in the west. Both of these superpowers now test their ambitions against each other in a space race. In 1960, the Union's Premier Gergiev announces the Mechtat Program, a prestigious plan to launch manned missions into the final frontier. To this end, the Republic establishes the isolated city of Laika 44, where cosmonaut candidates compete for planned manned missions to space, and scientists develop the technology to make it happen, all in an environment of secrecy.
The story centers on Lev Leps, a backup astronaut candidate, and his new companion, the vampire Irina Ruminescu. As part of a daring new Operation Nosferatu, the Mechtat Program will use Irina as a test subject for various conditions expected in space, and ultimately as part of a manned mission, with Lev overseeing Irina's training as a cosmonaut. For reasons of their own, both dream of going into space.
Another another vampire anime. I don't what to say, maybe I have just become a sucker for vampires. Anyway this is a sci-fi which means it's a different from the other vampire animes I've got on my list, I think so.
---
180-byou de Kimi no Mimi wo Shiawase ni Dekiru ka?
Synopsis: A short anime that will let viewers experience various forms of ASMR in 180 seconds. In the story, the heroine challenges her classmates to share in her hobby of recording ASMR works.
An ASMR anime. I'm all up for it.
---
Deji Meets Girl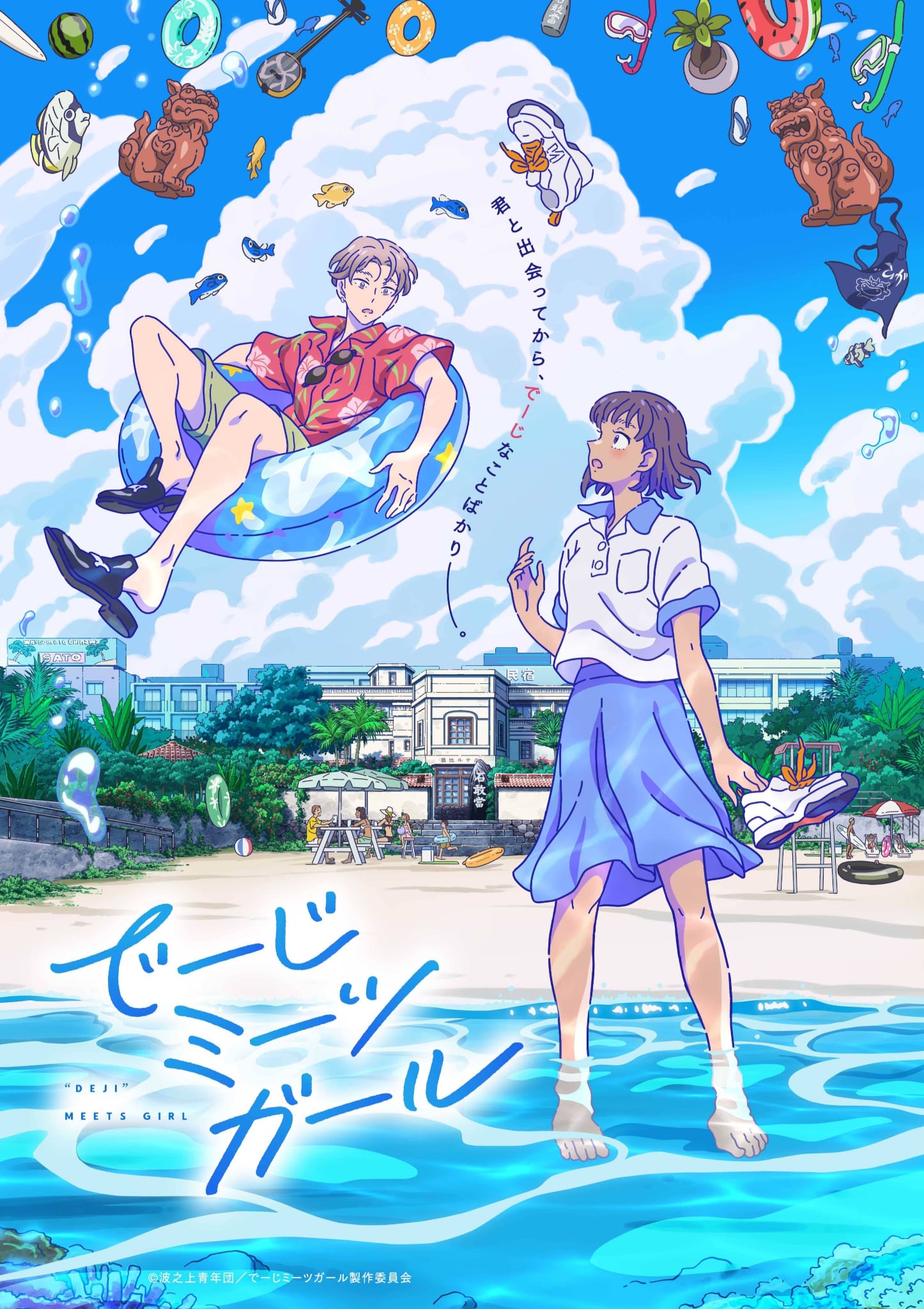 Synopsis: The wondrous story is set in motion one summer when Maise Higa, a listless first-year high school girl who works part-time at the front desk of her family's hotel in Okinawa, meets an "Ichirou Suzuki," a mysterious youth who came alone from Tokyo as a hotel guest. Since Suzuki's arrival, "deji" things have been happening around Maise, like fish swimming around the room or a giant banyan tree smashing through the hotel ceiling. ("Deji" is an Okinawan word that means "totally" or "very.")
This is the anime with probably the most shortest episodes with only 2 minutes each episode but the art on the poster looks really amazing and the trailer was also not bad so I'll give it a try.
---
You must be wondering, just how much anime am I going to watch. I'm looking forward to these animes and I don't know whether I can watch each and everyone at the same time but I'll try my best. With this much anime, you'll be getting a lot of first impression posts.
That's all I have for now, comment down below which fall animes are you most looking forward to.
Thank you for reading.