When it comes to Shonen Jump, we all know that it is one of the most renowned manga publishing companies. From One Piece to Demon Slayer, Shonen Jump has created some of the most unforgettable series that will be remembered forever but for every great series there are also few forgotten ones.
There are some series that build significant hype and large fanbases as they start serializing, only to vanish from conversations later, slipping from our otaku memory without warning. There are a lot of lesser-known manga from Shonen Jump that have essentially been forgotten, including some that were quite popular around the time of their initial release.
This post will be mainly covering about the releasing series as they suit the concept of forgotten more than finished series who's popularity is bound to diminish. But I will cover the finished series in a different upcoming post, stay tuned.
---
D-gray man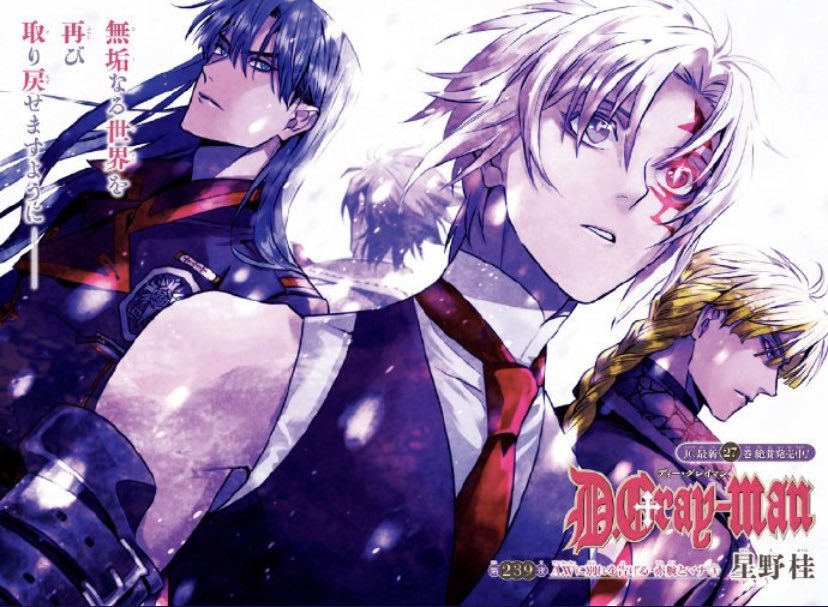 Synopsis: A born exorcist, Walker's primary anti-akuma weapon is the cross that's embossed on his red, disfigured left hand, which contains Innocence. But not only does Walker destroy akuma, he sees the akuma hiding inside a person's soul! Together with his fellow exorcists fighting under the command of the Black Order, Walker leads the battle against the Millennium Earl, the evil being out to destroy mankind.
Started serializing almost a decade ago, D gray man was quickly one of Shonen Jump's most popular series with a new theme and unique story. The manga still remains as a respected Shonen series so why is it losing popularity?
There are mainly two reasons for it, one is due to the Mangaka Katsura Hoshino health issues and the other one is that the anime last came at least 5 years ago. We all know that anime reach a more wider audience than manga and it also appeals to most people who don't like reading. So without any anime, it has disappeared from discussion and faded away to the newer anime with back to back releases.
D gray man was one of the first mangas I've read, I wish for Katsura Hoshino's to get well soon and that the series will get more recognition in the future.
---
Blue exorcist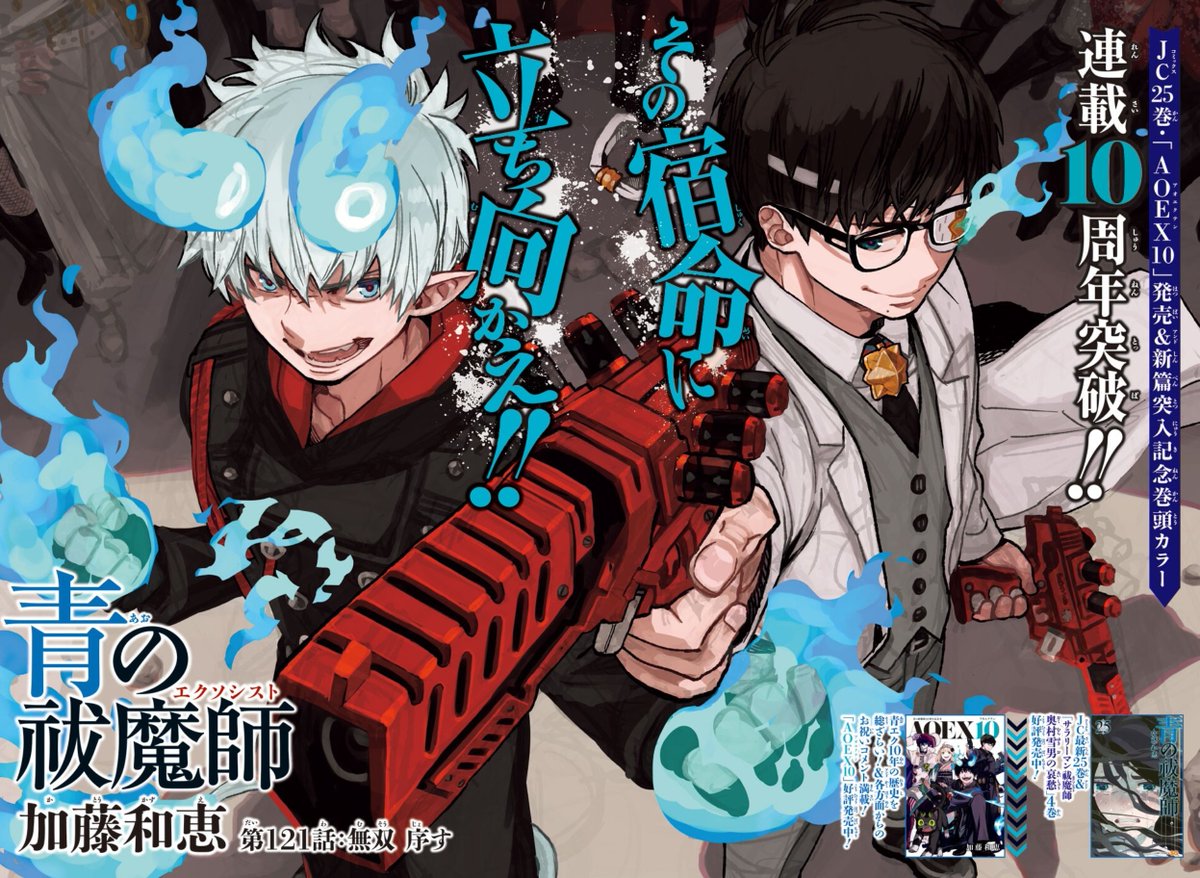 Synopsis: Raised by Father Fujimoto, a famous exorcist, Rin Okumura never knew his real father. One day a fateful argument with Father Fujimoto forces Rin to face a terrible truth—the blood of the demon lord Satan runs in Rin's veins! Rin swears to defeat Satan, but doing that means entering the mysterious True Cross Academy and becoming an exorcist himself. Can Rin fight demons and keep his infernal bloodline a secret? It won't be easy, especially when drawing his father's sword releases the demonic power within him!
Blue exorcist started serializing in 2009 and was exciting new Shonen series before exploding into popularity with it's anime adaptation. Blue Exorcist's first season was an overwhelming success with rising massive popularity that soon spawned a feature film and encouraged increased printings of the manga.
The problem, the first season of the anime was an amazing anime that caught up to the manga too soon, resulting in a botched ending that lacked the nuance of the non-filler episodes. And also one more reason is the massive 5 year gap between the first and second seasons. The author Kazue Katou is also in hiatus until April 2022 leaving the fans hanging for more.
---
Twin star exorcists
Synopsis: Rokuro dreams of becoming anything but an exorcist! Then mysterious Benio turns up. The pair are dubbed the "Twin Star Exorcists" and learn they are fated to marry… Can Rokuro escape both fates? When Rokuro's best friend Ryogo goes missing, Rokuro is forced to ask Benio for help to enter Magano, the realm of the evil Kegare, to rescue him!
Twin star exorcists is a highly underrated manga that is a must read for any Shonen fan. It portrays the author's intention very well and some amazing art which makes the manga a must read. The manga never burst into popularity because of it's failed anime adaptation. The anime adaptation was filled with unnecessary fillers and bad canon-episodes. The openings were great though.
The manga is filled with banger canon-arcs, maybe a reboot will do the manga justice and spread the popularity of Twin star exorcists.
---
World trigger
Synopsis: A gate to another dimension has burst open, and from it emerge gigantic invincible creatures that threaten all of humanity. Earth's only defense is a mysterious group of warriors who have co-opted the alien technology in order to fight back!
World trigger is definitely one of the most underrated series in Shonen Jump. The anime is a very mediocre series, at least for the very first few episodes. It gets a little better after that, but there are many better Shonen series out there other than it. The 3rd season is releasing this October which has the potential to be one of the top anime this fall.
---
Black lagoon
Synopsis: The story follows a team of mercenaries known as Lagoon Company, who smuggle goods in and around the seas of Southeast Asia. Their base of operations is located in the fictional city of Roanapur in Thailand, and they transport goods in the PT boat Black Lagoon. Lagoon Company does business with various clients, but has a particularly friendly relationship with the Russian crime syndicate Hotel Moscow. The team takes on a variety of missions – which may involve violent firefights, hand-to-hand combat, and nautical battles – in various Southeast Asian locations.
Black lagoon is one of the most popular animes from 2000's which also became one of MADHOUSE's famous anime. Black lagoon Action/criminal underworld Seinen manga created by Rei Hiroe which started serializing in 2002 and is currently going on.
Now as you may have already guessed, Black lagoon's anime last came out more than a decade ago and the manga also haven't really progressed that far because of the author's current battle with depression. With only two volumes published in the last two decades leaving the fans losing their beloved characters back in action. Either way I'm happy the author is prioritizing his health first, even if the manga has a rushed ending or never ends, it will always be one of the iconic stories told.
---
Seraph of the end: Vampire Reign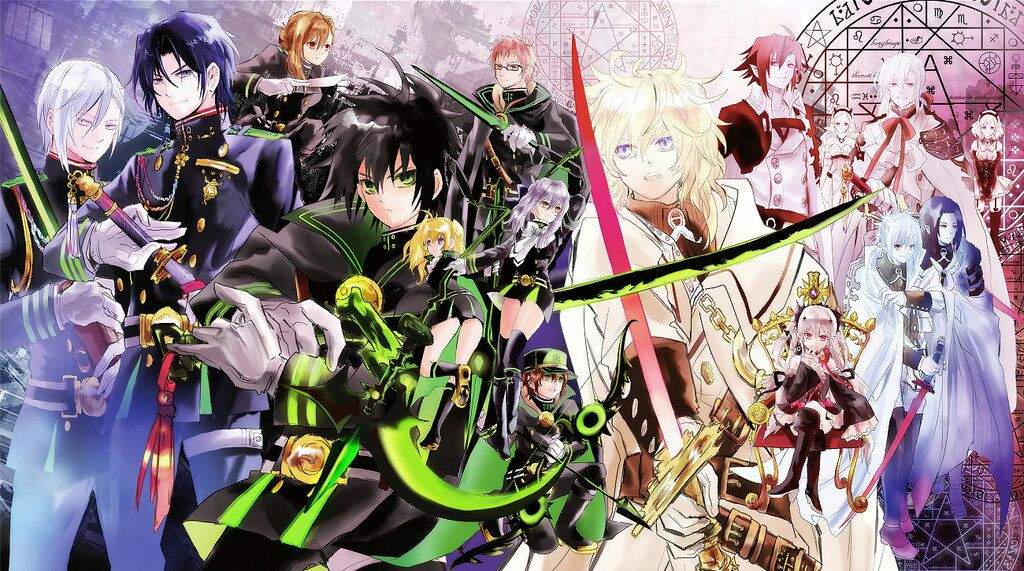 Synopsis: After trumpets of the apocalypse proclaim the fall of humanity, vampires arise from the shadows to rule the earth. Yuichiro wants just one thing—to get revenge by killing each and every vampire.
Yuichiro's dream is near-impossible, given that vampires are seven times stronger than humans, and the only way to kill them is by mastering Cursed Gear, advanced demon-possessed weaponry. Not to mention that humanity's most elite Vampire Extermination Unit, the Moon Demon Company, wants nothing to do with Yuichiro unless he can prove he's willing to work in a team—which is the last thing he wants!
Seraph of the end: Vampire Reign is a Japanese dark fantasy manga series written by Takaya Kagami and illustrated by Yamato Yamamoto with storyboards by Daisuke Furuya. This is the kind of anime that gets overshadowed by more popular anime, especially ones that are made by the same studio (Attack On Titan in this case). It's one of the animes which elements are equally balanced.
The story begun as a manga then anime adaption. Both the manga and anime were pretty successful, but its storyline is still thought to be incredibly underrated by many fans. The reason why nobody talks about it is that there's no news of a season 3 even though it is really overdue with the season 2 released in 2015. You are definitely getting your money's worth with this volume and it has a high re-read value.
---
Well that's all I have for this post. Now even these are some series that may have been forgotten but there also some series that will always be remembered. One such example is Hunter X Hunter, even though Yoshihiro Togashi has been in a hiatus for a long time, HxH still remains one of the iconic anime and manga of all the time, this is mainly because of the amazing reboot by MADHOUSE in 2011.
Even though these series are less talked about doesn't mean it isn't respected. True fans all support the Authors through their hiatuses and their reasons instead of accusing them of being lazy. I thank all the authors who gave us such amazing series which will always be remembered.
This was a hard post for me to write since I knew very little about a few series on he list. Anyways I hope you like it, the series on the list are all really good so I'm sure you'll like it once you try it out.
Comment down below if I missed any series or your opinions on this list.
Thank you for reading.