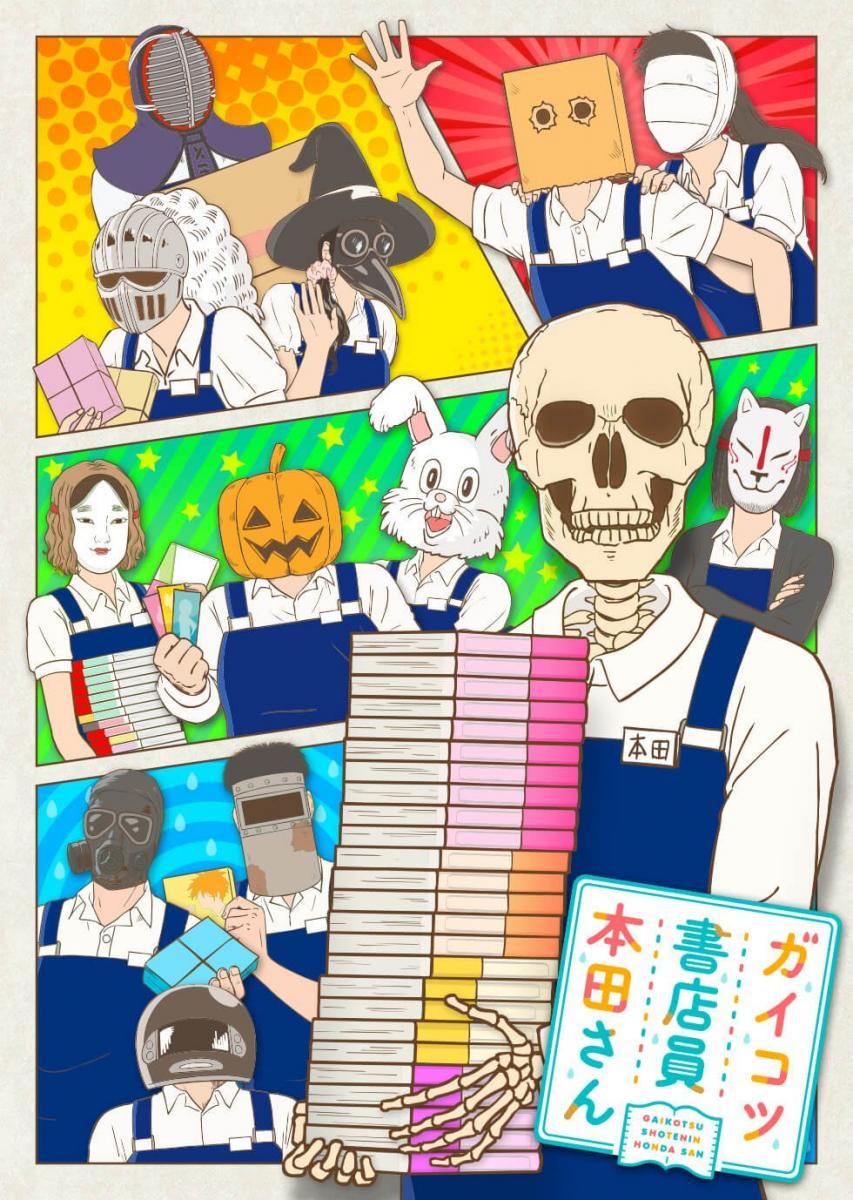 ---
Synopsis: Honda-san is at war – with business, with out-of-print books, and with people who love manga! Who knew there were so many laughs to be found at the manga counter of a bookstore?! These are the day-to-day happenings that take place at a certain bookstore where the love of manga is abundant.
My impressions
This anime certainly had a weird vibe to it so I had to check it out. It was a little bit cartoonish to be honest, definitely not your regular anime animation. Plus it was more of slideshow animation which weirdly suited the type of anime this is. Even though the animation was not it's plus point, the humor was actually good.
I wouldn't say that the this anime has any redeeming factors but the story is slightly different from what we would usually get. Bookstores or libraries are just a scene in an romance anime or any other but to have an anime telling us what happens behind the backdoors of bookstores is actually interesting. It's fun to see Honda-san and his coworkers try to figure how to handle a bookstore and the characters shown as monsters or animals are also something new.
Apart from the animation I'm really invested in it. Now back to continuing it.
Thank you for reading.