Shoujo mangas. It's been some time since I've taken about them. The last time I talked about them was in July about the decline in the number of Shoujo animes produced. Check it out too.
Before we get on with today's post let's see what Shoujo mangas are. Shoujo manga are Japanese comics aimed at a teen female target-demographic readership. The name romanizes the word 少女 (shōjo), literally meaning "young woman". This means that there are mostly female protagonists to make the manga relatable to the female audience.
I'm a huge Shoujo fan but sometimes the protagonists actions are not that relatable for me since I'm a male so I tried to find some titles with male protagonists. I've actually made a post about this last year – 5 Shoujo mangas with a male lead. A lot of people liked it so I thought why not make another one.
---
Romance
Shoujo manga covers many subjects in a variety of narrative styles, from historical drama to science fiction, often with a focus on romantic relationships or emotions and here are some romance Shojos to flutter your heart.
Kawaii Hito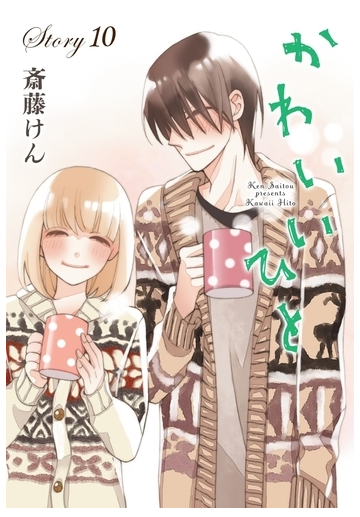 Mangaka: Ken Saitou
Synopsis: Hanazono is a 27-year old young man who runs a flower shop. Unfortunately, he's not pretty or beautiful like the flowers at all! Everyone is afraid of Hanazono because of his eyes. But the truth is, he's actually a really nice person. His miserable life all changes when he meets Suzuka Hiyori, a beautiful young college student. She wants to be his girlfriend! Wait, what? Follow the tale of this adorable couple in Kawaii Hito!
A really sweet to read with a longer relationship progression without much drama. There's see a lot of individual development, leaning on coming of age but still very typically Shoujo. Though the characters a cliché, they all have a specific twist that give off a refreshing vibe, you'll also come to love all the side characters.
Shishunki Bitter Change
Mangaka: Masayoshi
Synopsis: Yuuta and Yui had their body swapped when Yuuta fell down from a tree. How will they co-operate with dealing this as they grow up?
Shishunki Bitter Change takes the super cliched premise of the body swap, and sets up a new and unique premise. I actually like that the story never strays the two main characters , although they will experience different things with different classes, friends, in the end it all comes back the two of them. The character development of the two MCs both as themselves and coming to terms is very gradual but is very compelling to read.
NG Life
Mangaka: Mizuho Kusanagi
Synopsis: Keidai Saeki is a high school student who remembers his past life living in Pompeii as the Italian warrior, Sirix. In his past, Keidai was married to the beautiful and kind Serena, and was best friends with a fellow warrior, Loleus. However, fast forward to the present and Serena has become the "boy" next door, Yuuma Ujoh, while Loleus has become his best "girl" friend, Mii Serizawa, neither of which have any memory of their past lives. Additionally, upon meeting Mii, Yuuma falls in love at first sight with her, further complicating things for Keidai, who is still struggling with loving Yuuma, his former wife, and loving Mii, his former male best friend.
Unlike most Shoujos, NG life works best at its realistic and convincing developments. The character depth is something I never expected, the basic foundation used to solidify each character's background is amazing. Even though it had a slightly slow pace, it was still well done. This was a true tear-jerker.
Angel Sanctuary
Mangaka: Kaori Yuki
Synopsis: Why is Setsuna so mixed up? Despite his attempts to be noble, he'll fight anyone anytime; he ignores all authority; and he harbors feelings for his sister that can only be described as "incestuous." Why is he such a mess? The reason may be found with two demons from the underworld and their enemy, an insane angel who is distributing an insidious computer game called Angel Santuary.
Can you call this a Shoujo manga? Maybe. Can you call this a action, drama, romance, fantasy, sci-fi and philosophy manga? Absolutely. It's one of those rare mangas that had a plot all over the place but still was able to execute it perfectly. It was still a deep, and disturbing manga that leaves one excited, upset, utterly confused, and heartbroken. So you're in for one hell of a ride.
---
Non-romance
Shoujo mainly focuses on romantic relationships or emotions but there also some Shojo mangas that doesn't fully focus on romance and instead more like a slice of life.
Natsume's Book of Friends
Mangaka: Yuki Midorikawa
Synopsis: When Reiko was Takashi's age, she bound the names of demons and spirits in her Book of Friends, enslaving them to her capricious whim. Now Takashi is the owner of the book, and the creatures will do anything to get their names back.
Natsume's Book of Friends is more than just a Shojo, it's a magical manga that will make you fall in love with it. Each and every chapter, each story is a different experience, kinda reminded me of Mushishi, where both Authors' feelings reflect on their stories. I have read only a few chapters and felt drawn to it the instant I started. I cannot get back to the series soon.
School Babysitters
Mangaka: Hari Tokeino
Synopsis: After their parents are killed in a plane crash, Ryuuichi and his younger brother Kotarou are taken in by the chairman, who they never met before, of an elite academy. Ryuuichi becomes the school daycare's new babysitter.
The fluff. I can't handle the fluff. School Babysitters has absolutely no plot and nothing substantially happens except for day to day activities of the kids but it's so cute and funny with it's side range of eccentric cast. It has a episodic format where a new thing happens every chapter, it's still ongoing and I'm here for more.
The World of Machida-kun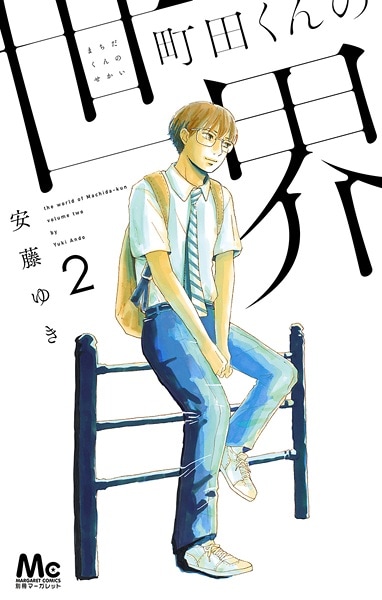 Mangaka: Yuki Andou
Synopsis: Machida-kun seems like the perfect brother, son, and student because he loves people. Helpful when he needs to be, but puts himself down when he feels like a total failure. However, the people that surround his daily life are there as a reminder as why Machida-kun needs no improvements because the people love Machida.
I've read a quite few of Yuki Andou's works and have always been fascinated by them and The World of Machida-kun is no less. Machida-Kun is a character that everybody would apire to become, at first he looks like a strange guy but his charming demeanor wins you ove and you can't help but be in love of his character. He is warmest and genuine person and all his interactions with other characters will melt your heart.
Merman in My Tub
Mangaka: Itokichi
Synopsis: What happens when an intruder from the sea stakes claim to your bathtub? A cool yet demure teenage boy named Tatsumi must learn to live with the self-obsessed and playful merman, Wakasa, in a small Tokyo Apartment. These two dissimilar young men will learn what it takes to deal with one another in their everyday lives. Of course, impromptu visits by Wakasa's ocean friends―an anthropomorphized octopus, jelly fish, and hermit crab―do not make things easier. Welcome to Tatsumi's bathtub. It's getting crowded.
From the synopsis you can tell that this is a very weird manga. The whole premise is built on the fact that a guy is sharing his house with strangers that too a anthropomorphized octopus, jelly fish, and hermit crab. Can it get any weirder? The whole manga kinda reminded me of Monster Musume but instead of monster girls it's men. The manga takes it slow paced so that funny moments can shine. This is basically a slapstick comedy with anthropomorphized creatures and I love it.
---
Seeing a male lead in Shoujo is a fairly rare sight but is growing in numbers. There are still a lot of mangas out there and unfortunately I was only able to cover a few of them but if you guys liked this one and I'll make sure to do a part two(three). There are also a lot of Shojo anime with a male lead such SANRIO BOYS, Cute High Earth Defense Club LOVE! and Skull-face Bookseller Honda-san. The latter one I watched just recently and was actually pretty good short anime, so check it out if you like Halloween monsters managing a bookstore.
Anyways that's all I have for today, see you in the next post.
Thank you for reading.